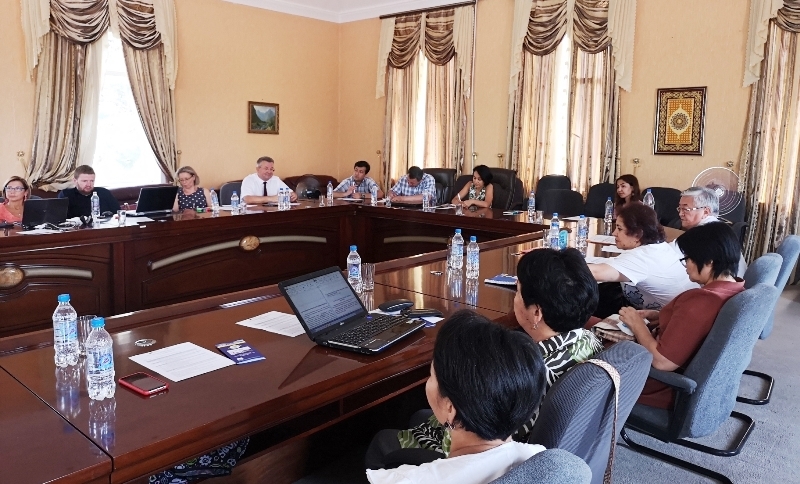 From August 12 to 15, the partnership meeting evaluate project realization, as well as the challenges encountered during the implementation of the project.
Zarina Nuridinova, National Coordinator of the Erasmus + Program in Tajikistan, addressed the participants with a welcoming speech. She noted the significance of the project for the two countries and its consequent sustainability by the end of the project.
In the process of identifying objective project results, participants noted the following:
upgrading of skills of teachers;
new curriculum content;
high-quality laboratory facilities of partner universities;
replenishment of university libraries;
establishment of relations between the university and business;
formed public opinion for government agencies;
responsiveness of the activities of universities to the needs of the market and enterprises, etc.
Participants of the meeting also noted the improvement of project management skills in the educational sphere.
Over the next two days, partners will also determine the necessary measures and conditions for improving the quality and relevance of higher education to the needs of the labor market, and discuss the sustainability of the project upon completion. It is also planned to discuss issues of financial reporting and document management at the partner and project levels.